Blog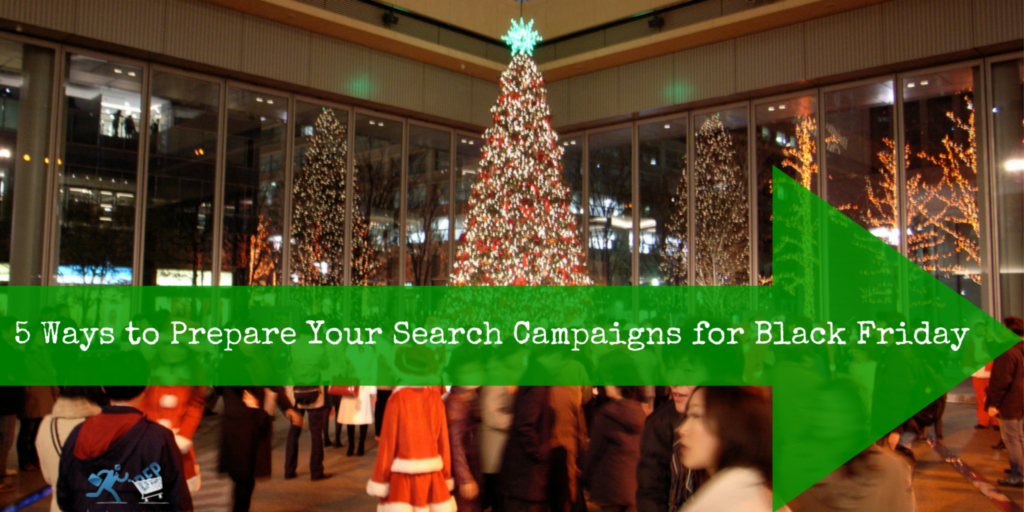 Here's the thing about Black Friday (and the obvious caveat, Cyber Monday): If you're in charge of the search campaigns for your brand, you've already been overwhelmed with advice. We're not here to add to that noise.
Instead, we've identified the five most important aspects you'll need to pay attention to for maximizing your search campaigns. Think of this as the Pareto Principle for Black Friday paid search. In the big list of 25 THINGS YOU COULD BE WORKING ON, this is the 20% you can manipulate to control 80% of your opportunities.
These are the five areas you'll want to focus on:
Ad Copy
Landing Pages
Mobile
Site Extensions
Sales Terms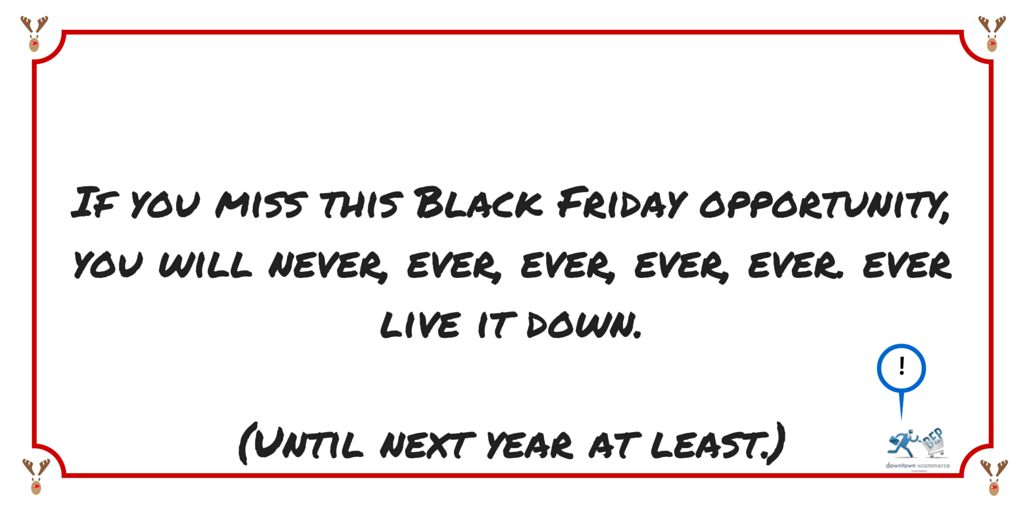 Ad Copy – Create compelling promotional copy across your entire account with two to three variations. 
Run the right promotion for your brand. There needs to be an incentive for users to click your ads over your competitors. The easy get is to use price points, percentages off, details of sale length, or limited product offerings. You can get creative, but don't get complicated, and understand that lowest price isn't necessarily a kill shot. Everybody is going low.
Transitioning your ads during this time can be sloppy if you don't plan ahead. To have a fluid switch over, and suffer no time for pending ad approval, make sure you have all your copy uploaded on pause. This way, when you if you have multiple promotions in one day there won't any lag time.
As always you should be testing. You can even use your findings for future sales. Creating two to three variations will allow a variety of ads to be shown, some of which may be more compelling to over another depending on the user.
This is really important: don't forget to place the promotion in the headline, and include a call to action. This is the first place your potential customer will see what you are promoting. Think like this: No call to action = no sale.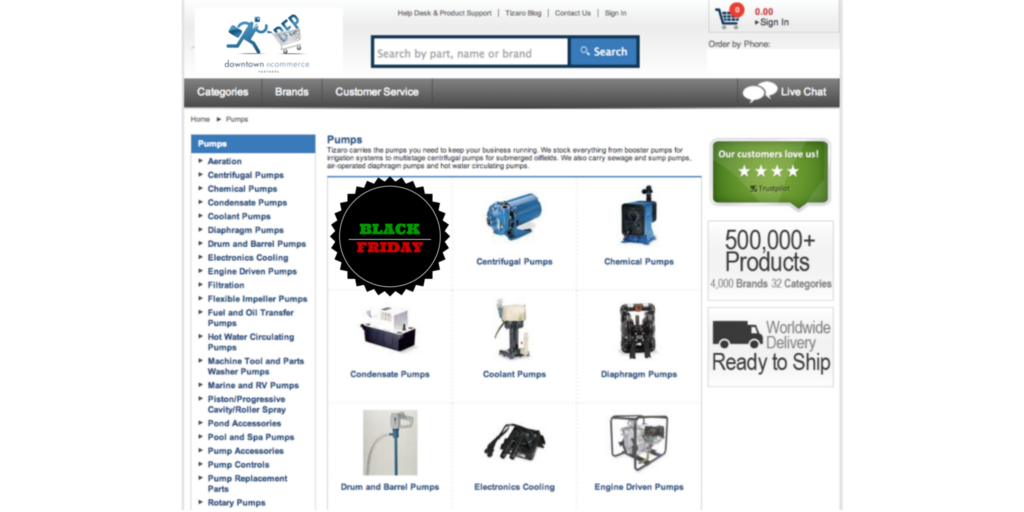 Landing Pages – Display promotions with clear and strong banners. 
While bargain basement pricing isn't the end-all-be-all of benefits, you still want to offer strong and competitive discounts. These two days are the biggest online shopping days of the year. In fact, according to IBM, in 2014 Black Friday sales were up 9.5% against 2013 while Cyber Monday increased 8.5% against 2013. In the same report, it's cited that Cyber Monday continues to be the biggest day for online shopping for now.
Don't just offer free shipping (which is a good idea BTW). Make it loud and clear. Users will want to spend more money when they don't need to pay for shipping, but make sure it's prominently displayed on your landing page. Include the terms Black Friday and Cyber Monday as users are looking for these specific sales on these specific days.
Use a fear-of-loss sales strategy. This is kind of a fun one to implement. Include a countdown of when the sale is ending to urge users to purchase now. There's nothing like a ticking clock to raise hackles and motivate people to get moving.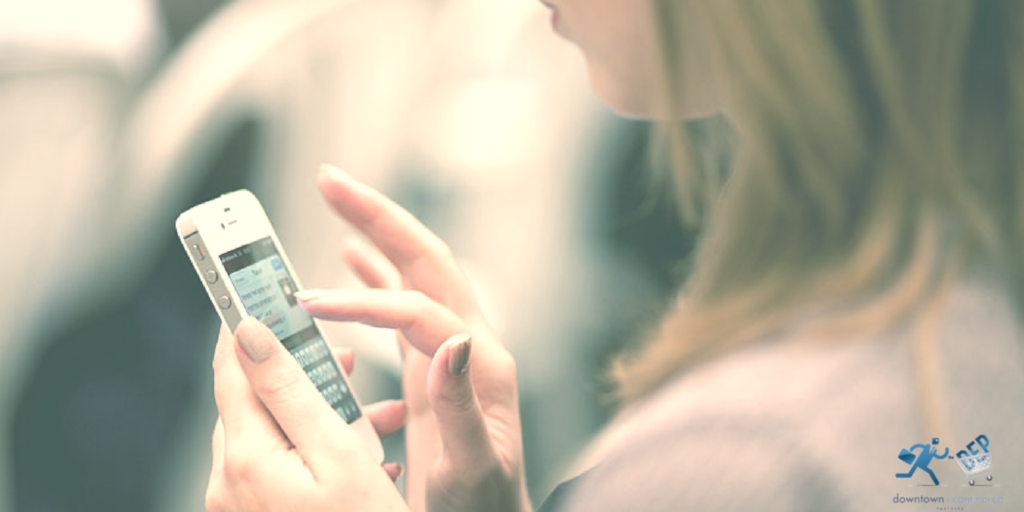 Mobile – In case you missed it, this was all the rage last year.
In fact, according to IBM, Cyber Monday increased 30% of mobile users in 2014. What does that mean for you? Test and retest to make your site is user-friendly and displays your promotions clearly. Test the whole UX, from landing page to checkout, and the thank you page. Ensure everything is as smooth on mobile as it is on Desktop.
Make sure to include ad extensions in mobile as well to maximize your coverage and push your sales messaging. Select the best fit landing page that is relevant to your ad group. Include /m or /Mobile in your display URL to make it clear to your audience your site is mobile friendly.
Whatever you do, do not limit your budget and drop your visibility on mobile. Because mobile is still the fast growing search arena, you'll want to make sure you allocate your search budget accordingly. Consider your prior year performance data if you have that data, and increase your spend based on the results you desire, and the strength of your promotions. Also, ensure bids and positions are at number one to increase visibility by bidding competitively. This isn't a time of year to hold back.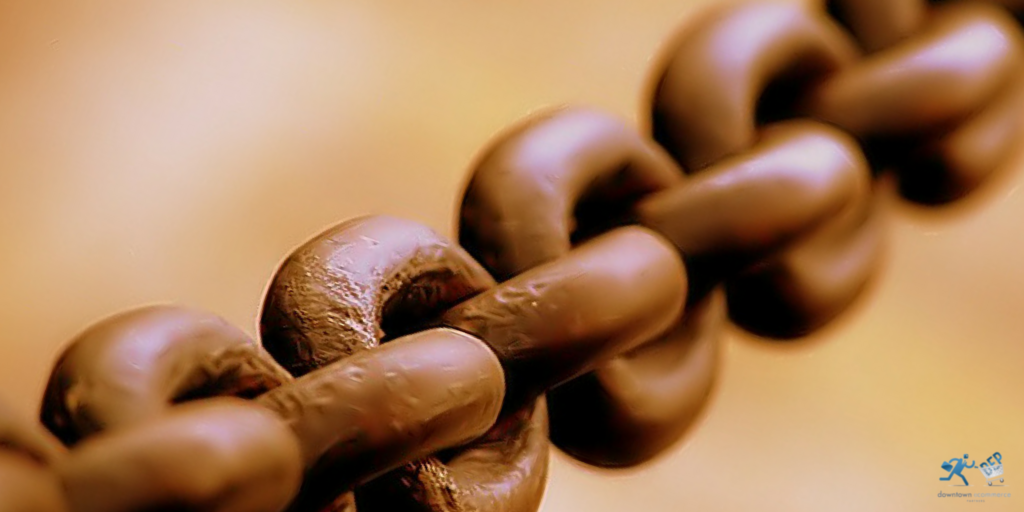 Site Extensions – Add characters to drive home the sales and pop out to your users. 
You can have up to four site extensions so you'll want to maximize each one. Include site links with additional sales that are online such as door stoppers, top selling items, or whatever time-pressing promotions you plan to back. These are great additions to link deeper into your site and push further promotions.
Be smart. Drive home the overall sale with your call outs. These could include free shipping, overall promotion, ending times, or any other benefits you are offering that the other guys are not. Here's a big one to put your brand behind, Guaranteed delivery before December 24th.
If you don't already have them, make sure you've listed or updated your call extensions. You may opt to have a dedicated line for this season. Include your number and set up conversion tracking so if users feel too overwhelmed or if your site is running slow they can call in.
Lastly, don't forget tp review your extensions. If you have quality reviews, include these as they create credibility and users will feel more confident to purchase with your store.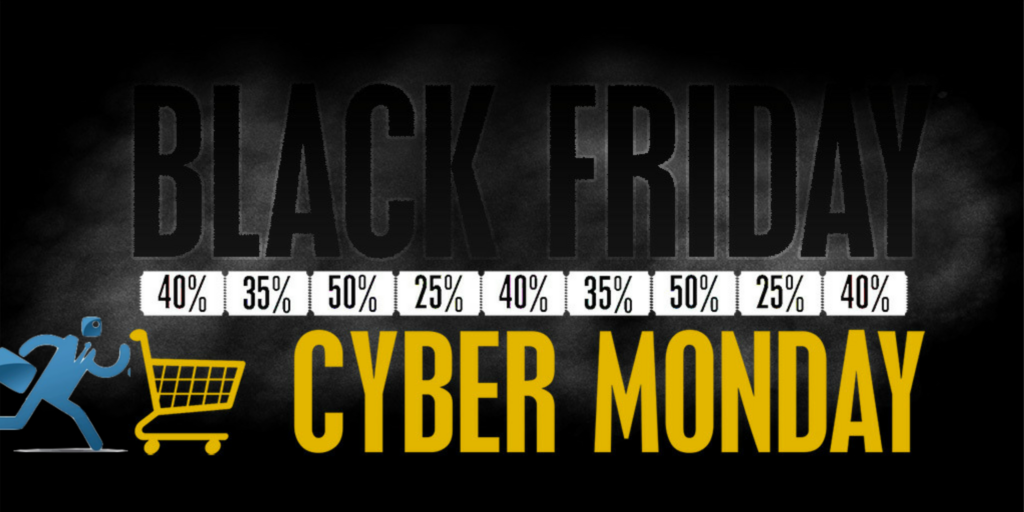 Sale Terms – Create a sale campaign that includes Black Friday & Cyber Monday
There is power in words. Even if buzz words make people roll their eyes, they can't resist being compelled to action by certain terms. Think how the word "Free" makes you feel. Other words that will work in your campaigns include, but are not limited to, discount, Black Friday, and Cyber Monday.
Make sure you include your sales terms along with your brand name, as users will be searching to see if your brand is running sales. If you want to become more competitive, bid on your competitor's brand names. Just be aware these may require high CPCs.
Alright, there you have it. As we've said, there is a ton of things you can run after, but we feel these are the things that cover the most salient aspects of your campaign. If you still feel lost, contact us. We'd love to help you. Happy Black Friday!
– Kristina Hughes | Director of Paid Search for DEP
Categorised in: Blog, Paid Search
This post was written by downtownecommerce_admin