Blog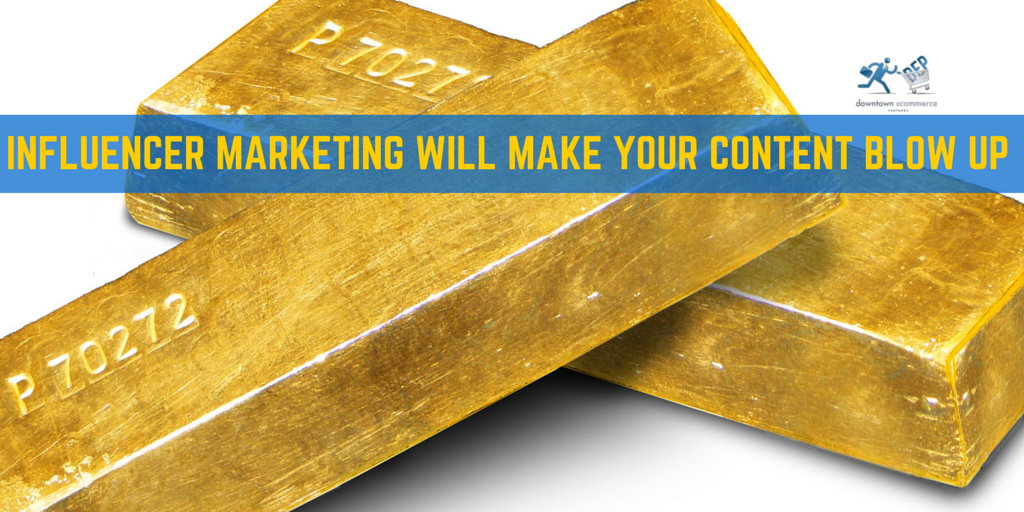 You think you have written a golden piece of content. You think it will be a hit. So you go to your SM profiles and your blog and you click submit. You make yourself a cup of tea, and you are sure, that when you get back to your desktop with your hot beverage, there will be a minimum of 20 shares and 150 likes waiting for you to harvest. Of course, because it's an outstanding piece of writing and it simply has to take off.  But there is nothing. It's like you dropped a bomb and it sunken to the bottom of the ocean without a blow.
Without a solid content promotion plan in place, this is a very likely scenario, no matter how good is your content.
But what if you have found the people that have mutual interest in your subject, and much more influence online: more likes, thousands of followers on twitter and visitors to their blog? Surely, if you convince them to share your content, they would convince more people to read it than you yourself alone.
Influencer Marketing & BuzzSumo
Influencer – People who have an established credibility and audience; who can persuade others by virtue of their trustworthiness and authenticity. Influencers have a pre-established audience who are already receptive to their ideas and recommendations. 
Influencer Marketing – Form of marketing in which focus is placed on specific key individuals (or types of individual) rather than the target market as a whole. It identifies the individuals that have influence over potential readers/buyers, and orients marketing activities around these influencers.
Here we have gathered some tips and tools that we are using to generate more buzz around your content.
This method of tapping into influencers to help amplify your content marketing strategy is now well established in the world of content marketing and there are some great online tools to help you:
Find influencers online
Make the first connection
Find most popular content online to help you write the right piece 
BuzzSumo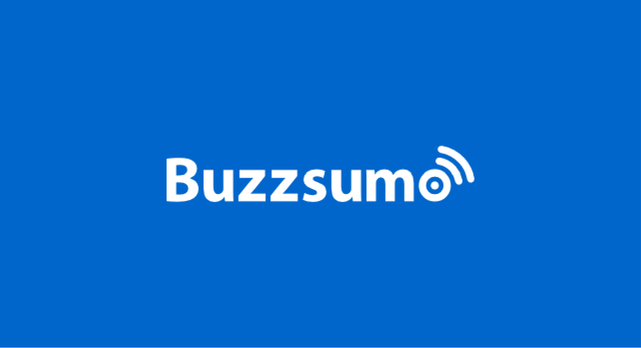 1. Find influencers online.
BuzzSumo can be used to search for the right people to help you share your content. There are so many potential influencers, that without this tool, you really wouldn't know who's best to target. Simply type in the 'industry' or keyword of interest, and you will generate a list of people with the highest number of followers on Facebook, Twitter, LinkedIn, Google+.
Example: type in 'fine jewelry' to find bloggers and influencer in this field.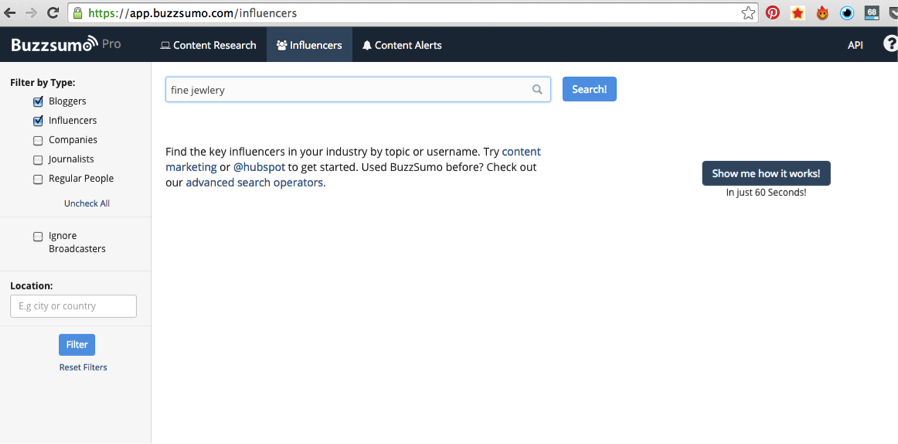 A list of suggested top influencers is generated. Now check their DA, PA, Retweet Ratio,  Reply Ratio and even Previously Shared links.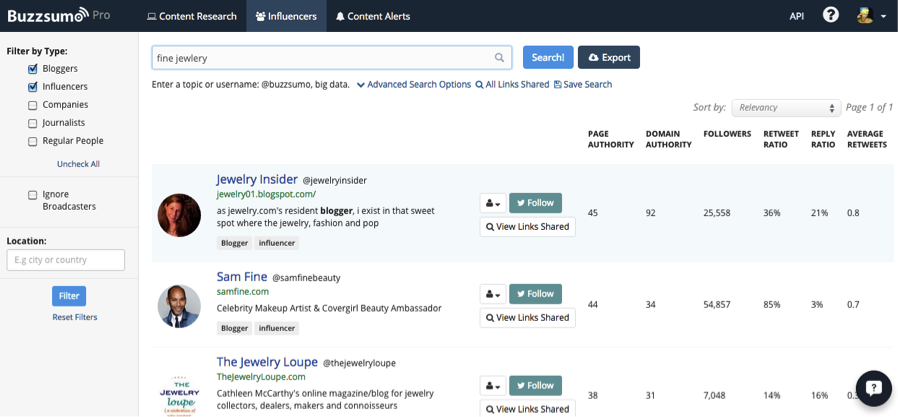 2. Making the first connection
You have your list of influencers, and you are ready to go. Are you? Do you know exactly how you will approach them and what you have to offer? To answer those questions, make sure you review their work, read their blog and get a feel of the type of person they are, what interests (other from your shared one) they have.
There are a few ways you can start to make connections with your target influencers:
Give them some social media love, either through a reply, retweet, or mention.
Provide thoughtful comments on their blog posts.
Connect with them on LinkedIn, introducing yourself and why you'd like to connect.
Make old-school phone calls (yes, people still do those).
Shoot over an e-mail.
Influencers have the ability to be much more selective, and they expect to be respected for the talent (and audience) they bring to your projects, so offering them money in your first approach and even later, is not going to impress them.
Find most popular content online to help you write the right piece 
With Buzzsumo you can easily find content that gets the most mentions and shares across all social media platforms around any 'keyword' or topic area.
Example: In content research search box type in again any topic or keyword your content will be about. We used 'fine jewelry' as an example. Click on search and you will get a view of the most shared and popular content relevant to 'fine jewelry'.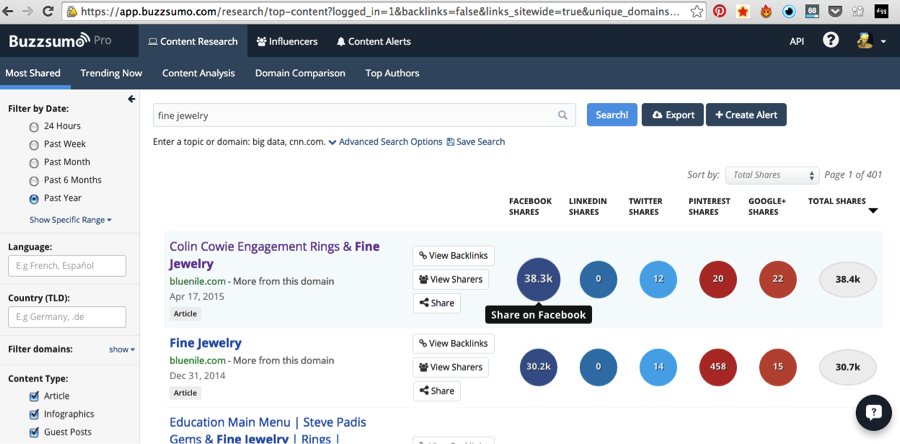 This data can help shape your promotional plan. BuzzSumo allows you to understand performance at a higher level. By getting an understanding for what performs well and what doesn't, you'll be able to tailor further promotional efforts to be in line with what your audience responds to the most and what topics are driving the most social shares. 
Influencer marketing is needed in any good content promotion plan. Hopefully following these steps will help you come up with the best content strategies for your business. If you want more direction with this, don't hesitate to reach out to us. We would love to help in whatever way we can.
This post was written by downtownecommerce_admin