Our team has helped hundreds of businesses find success online.
Our Management Team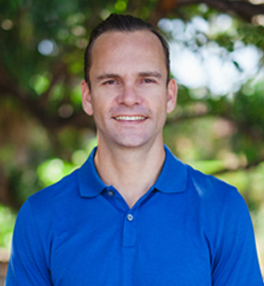 Patrick Tigue
Managing Partner

Patrick has over ten years of SEO and Paid Search experience with a strong background working with ecommerce clients. Patrick has planned, implemented, and managed SEO campaigns for such brands as Eastern Mountain Sports, Bally Total Fitness, ADT Security, and Aberkrombie & Kent.
In addition, in his experience Patrick has overseen total portfolios of $50 million in annual Paid Search spend for such exclusive clients as the Armani Exchange, NHL, Reebok, Rockport, The Sports Authority, NASCAR, CBS Sports, among others.
Patrick leads a team of SEO and PPC professionals with strong backgrounds in campaign management, optimization, link-building, and copywriting.
Beyond search, Patrick has extensive experience managing social media, email, and affiliate marketing for such clients as the NHL, The Sports Authority, CBS Sports, NASCAR, and Armani Exchange.
Patrick has a Bachelors Degree in Marketing from Villanova University.

Sushant Ajmani
Director of Website
Usability & Analytics
Sushant is an entrepreneur and a seasoned Marketing & Conversion Optimization consultant with over 14-years of experience in online industry. He has traveled across the world for various consulting and training engagements, and is also a certified training partner for Adobe & Google in Asia Pacific. Sushant completed his Bachelors in Commerce at Delhi University, and prior to joining Downtown Ecommerce he worked for companies like: EBAY Enterprise, Sapient, Home Decor, HCL Technologies, and Computer Associates. He is an avid reader and loves spending his weekends at the local coffee shop.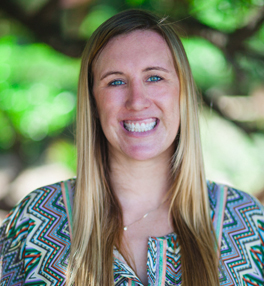 Kristina Hughes
Director of Paid Search

Kristina brings over seven years of experience to Downtown Ecommerce. Prior to Downtown Ecommerce Kristina worked for Rise Interactive, providing maximum ROI for top-industry names including Armani Exchange, Bally Total Fitness, Allstate and more.
Today Kristina continues to deliver successful results in PPC and SEO projects on global accounts such as Medshop, Pipeline Deals, Eastern Mountain Sports, and more. She is a proud alumnus of Pepperdine University with a bachelor's degree in advertising and marketing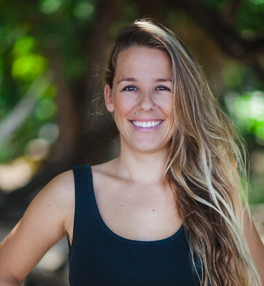 Erin Remsen
Paid Search Associate

Erin brings over six years of experience working for a diverse range of organizations, including franchise corporations, small business start-ups, and non-profits, before joining Downtown Ecommerce. Erin's varied background in multiple industries and office management provided the perfect foundation for her current position at Downtown Ecommerce. She aids the company's multifaceted team in reaching our client's PPC and SEO goals.
Erin holds a Bachelors Degree in Business and Technology from Fairleigh Dickinson University.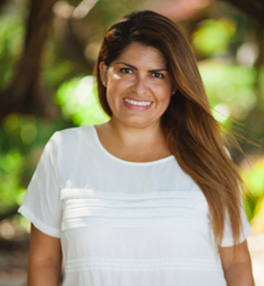 Adriana Alvarez
Paid Search Associate
Adriana has over five years of experience in SEM & paid search. In the past four years she has been a strong collaborator with the strategy and maintenance of multimillion-dollar ecommerce companies, such as Backcountry.com, and Eastern Mountain Sports.
Adriana joined Downtown Ecommerce over two years ago and has provided successful results in campaign management, optimization, and analysis for international clients such as: Pipeline Deals, Medshop Australia, Xytex and more. She also has a background in computer science and worked for recognized companies as Hewlett Packard and Cisco Systems.
Adriana is an alumnus of Universidad Americana, San Jose, Costa Rica with a Bachelor's Degree in Business Administration.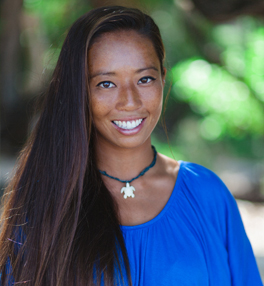 Stephanie Kwong
Paid Search Associate
Her international experience ranges from working as an Executive Assistant in Toronto, Brand Management for a UK based travel company to a travel agent in Costa Rica. Stephanie continues to apply her skills to ensure successful delivery of results and reaching the goals for our PPC clients.
She is a graduate of University of Guelph with a Bachelor's of Science majoring in Biological Science and minoring in Zoology.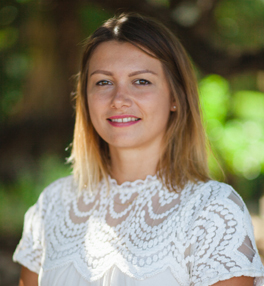 Gosia Iwaszko
SEO Associate
A talented Social Media manager and a safe pair of hands, Gosia has a background in marketing, advertising and brand management. She gained her broad experience in London where she worked at advertising agency and as a Brand Manager for a healthy food brand. With a marketing head, strategic powers and a leading design agency background, Gosia makes sure that our clients grow their business by implementing creative, targeted and successful social media campaigns.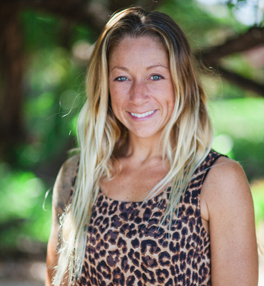 Christina Essabba
SEO Associate
A recent addition to DEP, Christina Essabba brings her entrepreneurial spirit and creative business mind to our team. Christina has successfully opened and operated two businesses in New York City for the last seven years. Her experience spans from advertising and marketing to website design and content creation. Additionally, she has built and maintained her own ecommerce sites, and has a track record of building brand recognition and impressive social media followings in diverse markets.
Christina is also a photographer, a graduate of the School of Visual Arts. She can still be found behind the lens if she is not already spending her early mornings and sunsets surfing at one of her favorite local beaches.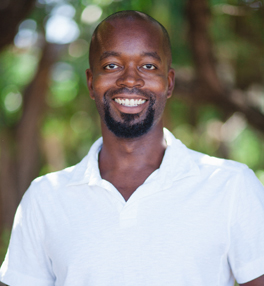 Eli Lucas brings over fifteen years of professional experience to DEP. Before moving to Costa Rica, he lived in New York City for twenty years, where he worked in the fast-paced real estate, education, and customer service industries. His time in those fields has taught him the importance of placing great value in client and partner relationships. As the newest addition to DEP, Eli will leverage his technical abilities, organizational skills, and his creativity in the effort to strengthen those relationships.
Eli attended NYU from 1996-1998 and majored in Liberal Arts and Africana studies. He's an avid surfer and loves spending time at the beach with his wife and dog.

Raimundo
Director of Destruction
I destroy things made of wood.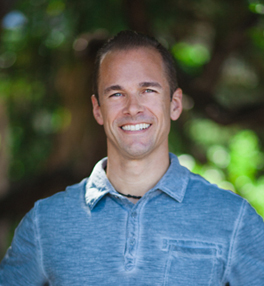 Damon Mitchell
Social Media Manager Senior Copywriter

Raised in the theatre, but seasoned in the business of fitness, Damon brings over ten years of experience as a P&L operator and brand ambassador.
Damon's roles previously, working for 24 Hour Fitness, ranged from departmental to multi-unit leadership roles, where he built and developed teams specifically for delivering revenue targets.
Combining his passion for language with his decade of business acumen, Damon now writes copy for SEO, blog, website, newsletter and social networking; just about anywhere copy needs to reflect brand and drive traffic.
In his work outside work Damon is the final stages of editing his first book and maintains several blogs on travel and fitness. As an alumnus of Viterbo University he carries a degree in theatre but takes more pride in his masters from Hard Knocks.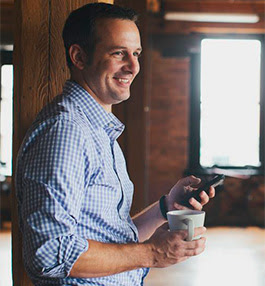 Greg Forst
Director Of Business Development
Greg has more than ten years of experience in leading companies and finding value online. His cross discipline expertise, entrepreneurial mindset, management experience and knack for networking have made him an impact player with Downtown Ecommerce. Greg is Bing, Google Adwords, and Google Analytics certified.
At DEP, Greg performs a number of key roles. In addition to leading our business development team he oversees retargeting, email, and social media advertising for a number of our clients. Greg has a BS in Criminal Justice from Dayton University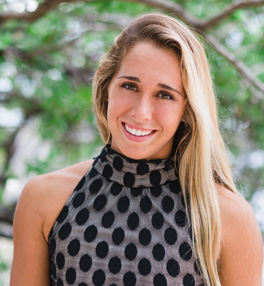 Arantza Calligari
SEO Associate

Arantza brings to DEP a fresh marketing insight mixed a love for strategic communications. A recent graduate of Florida Gulf Coast University, she is eager to implement all the concepts learned in the classroom to the table. She began her professional career over a year ago working abroad in Puerto Rico at Hyundai, where she implemented and managed multiple campaigns in marketing and social media. Throughout college, she rode for the wakeboarding team and interned at a Marketing Communications Firm. During her time at Pushing the Envelope, she focused on branding, packaging, and collateral design for multiple clients, in addition to creating concept development for promotional campaigns.
Arantza loves sports, the outdoors, and the ocean. When she is not in the office, you can find her surfing, skating, or managing her fantasy football team. She not only brings a sassy perspective to the office but also salty hair and her fearless ambition to learn.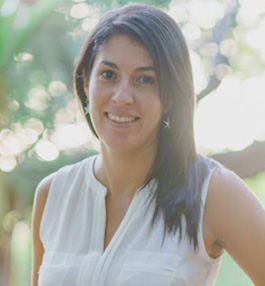 Olga De Matheu
Paid Search Associate
Olga was born and raised in San Jose. She has 7+ years of experience working for large international companies in San Jose such as; Western Union, Teleperformance, WNS-Business Process Management & Outsourcing Solutions and GBM. Olga moved to Tamarindo 4 years ago and has worked for various business companies in the area before joining Downtown Ecommerce.
Olga is alumnus of Universidad Fidelitas, San Jose, Costa Rica with a Bachelor's Degree in Psychology & an MBA in Human Resources from Universidad Latina de Costa Rica.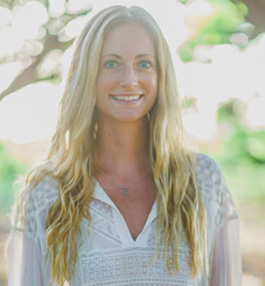 Kaitlyn Shea
Social Media Manager
Before coming to DEP Kaitlyn was a creative contributor to various companies in the areas of graphic & web design, social media and photography. She has a bachelor degree in digital communications from the University of Calgary and a diploma in graphic design from Southern Alberta Institute of Technology.
When she is not working, she is likely surfing or walking her dog on the beach.